Contents
1

What causes the trouble?

2

How to Speed Up Google Chrome?

2.1

Update Browser

2.2

Clear Browsing History, Cookies and Cache

2.3

Disable unnecessary extensions and plug-ins

2.4

Install reliable security suite

2.5

Use Chrome Cleanup Tool
Being inseparable part of life, computers should be agile. Above all, the browsers on your PC should also be nifty as you spend considerable time working on one or another browser through out the day.
Now that you know how important it is to have a good web browser, it becomes also important to know that just like any application or program on your system, browsers too could display performance decline over a period of time.
Even if you are using the fastest Internet browser in the world, still it will start showing diminishing performance when you use it for a long time.
What causes the trouble?
There could be multiple factors that could cause slow browser speed. Outdated browser version, cache files, malware, browsing data, and unnecessary extensions could be the primary reasons of slow browsing experience. If you are using Google Chrome just like other 1 billion people on the earth, then you must have also faced your share of performance issues on Chrome.
There are few quick tips you can follow to fix performance issues on this best browser for Windows, Mac, Android and iPhone. If you are worried where to start from, here are the quick tips to optimize Chrome for better performance.
How to Speed Up Google Chrome?
While people suggest tons of ways to increase browsing speed on Chrome, here we have shortlisted best tips to do so.
Update Browser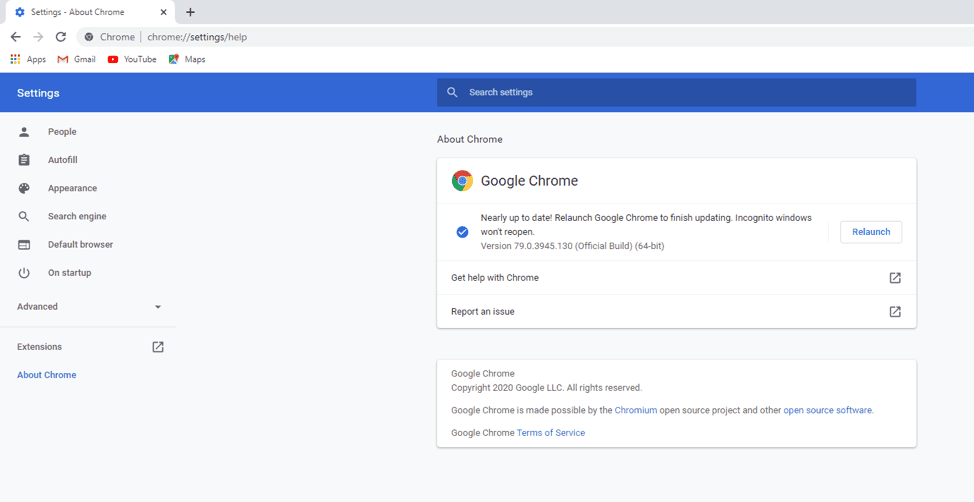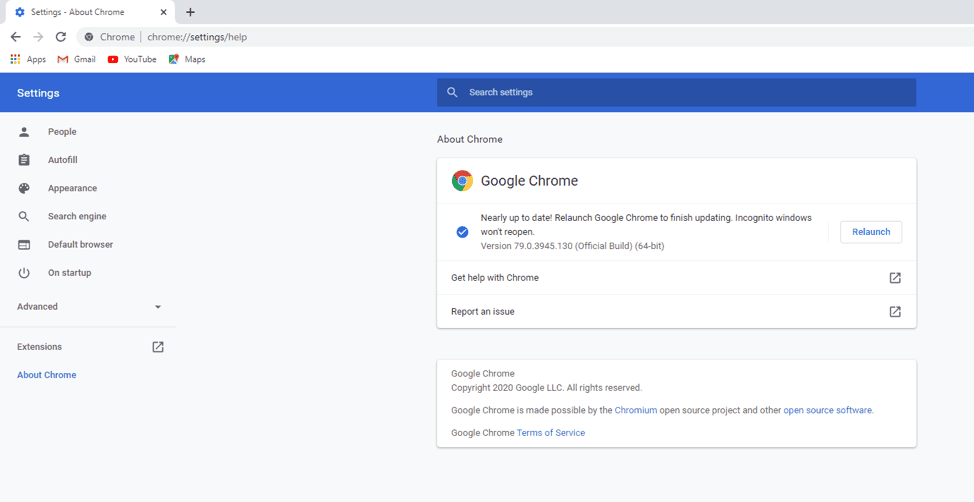 Just like any other app or program on your system, browsers too require updates on regular intervals to perform seamlessly. While Chrome should download updates automatically, still if you want to check and update Chrome, then follow below mentioned steps.
Launch Google Chrome.
Click on 3-dots in the upper-right corner and select Settings.
On next window, click on About Chrome from the left pane.
Now it will automatically download all available updates and asks you to Relaunch the app.
Tap on Relaunch button and you will find Google Chrome is updated.
Browser cache is extension of overall cache files on your system that generate in the form of system and user cache. When you visit any site on your browser, it keeps cached copy of visited site. Thus, next time the download speed of visited site will be less as all existing data from site is already cached in the browser. Here, it only needs to download new data from the site, thus it speeds up your browser performance. While it is useful features, but over time when you visit hundreds of sites, it accumulates lot of unnecessary cache data on your browser affecting its performance. To clear browser cache, cookies, browsing history and other data, follow below mentioned steps:
Open Chrome browser.
Press Control + Shift + Delete keys simultaneously.
It will open a new window with multiple options.
Mark Browsing History, Cookies and other site data, and cached images and files option and press Clear Data button.
You can click on Advanced option to clear other unnecessary data from the browser.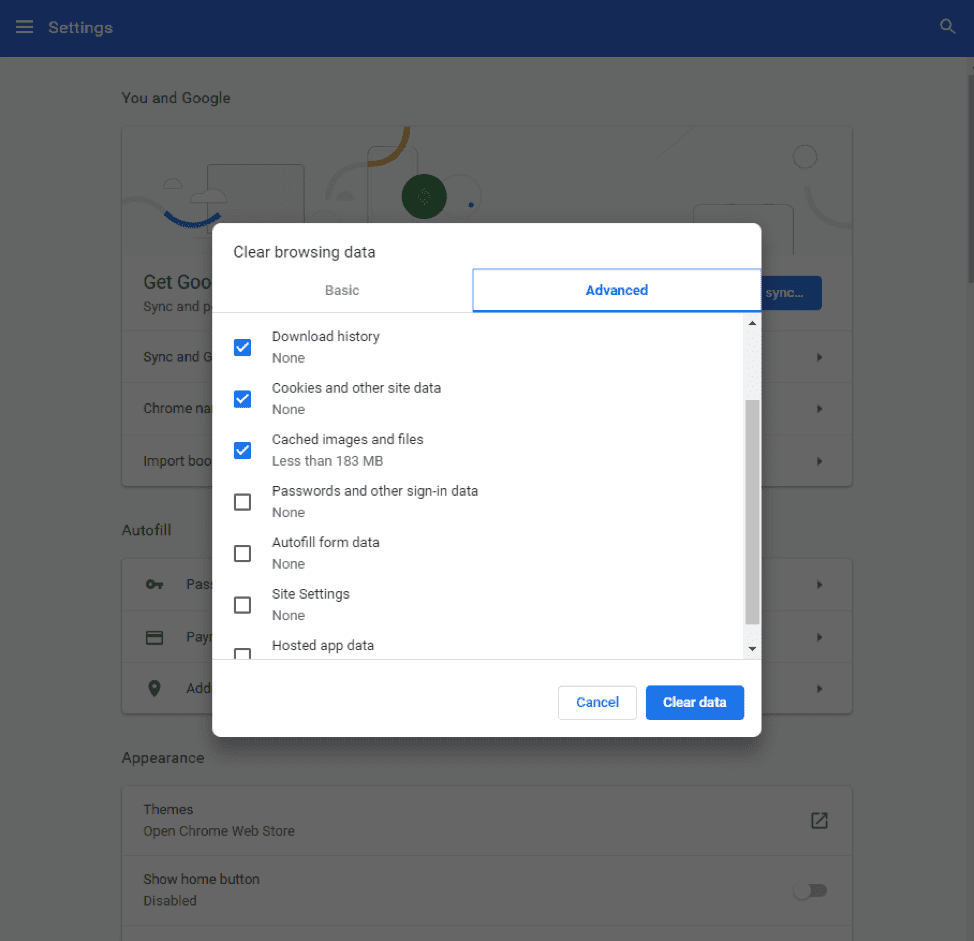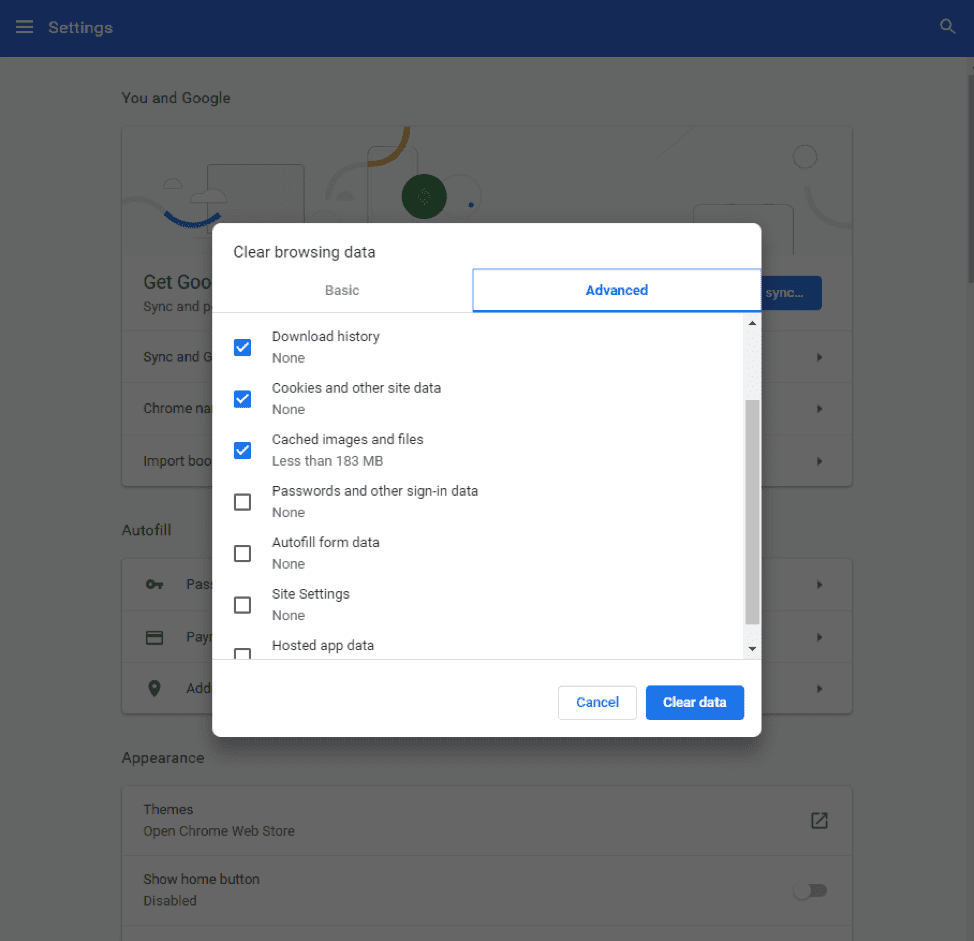 Disable unnecessary extensions and plug-ins
Extensions make your work easy. Here, you can find suitable extension for almost any task you can perform in your browser. While extensions, add-ons and plug-ins are useful addition to your browser, having lot of them unnecessarily make no sense. Thus, it is suggested to find and disable all unnecessary extensions to increase browsing speed on Chrome.
Open Google Chrome browser.
Click on 3-dots in the upper-right and select Settings.
On next window, select Extensions from left pane.
Now it will display all the installed extensions on your browser. You can simply toggle-off any of the installed extensions on your browser from here.
Install reliable security suite
Malware on your system not only affects overall system performance negatively, it also makes your browser run slow. If you have recently noticed sudden performance lags on your browser, then there are chances your system is affected with malware. Thus, it is always suggested to install reliable security suite on your system for complete protection. To do this, you can install best antimalware software for your device. In addition to that, you should also keep your system firewall enabled for complete security. It will block all malicious content coming to your system when you are online.
Use Chrome Cleanup Tool
Google has developed its own Chrome Cleanup Tool to keep your browser up and running. This powerful tool helps you clean all unnecessary junk from your browser that is causing performance issues. It not only cleans up your browser, but it also saves lot of time working automatically. You can download it for seamless browsing experience.
So, these were few quick tips to increase browsing speed on Chrome. You can share this blog on social sharing sites like facebook , Twitter, Mastodon which is tumblr replacement and other sites. Furthermore, these tips will also keep your data privacy and security intact. Do try them and share your experience in the comments below.